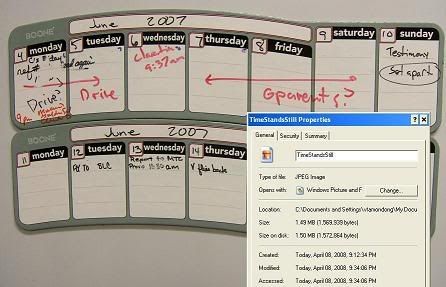 The Excuse: This was the 'fridge calendar used so my youngest and I could have some idea where the other was. Therefore, I haven't needed it since he reported to the MTC.
The Reality: Complicated, but I had been so focused on his reaching that goal that I hadn't planned much beyond. Thankfully, one was forming in the background. Now all I have to do is bring it into the light.
Parting Comment: It's not I haven't been doing anything. I've taught an extra class each semester AND my tax refund was in the bank by February 19th. This has been a nice experiment but I really do prefer a concrete plan even now that I know that almost nothing goes as planned.